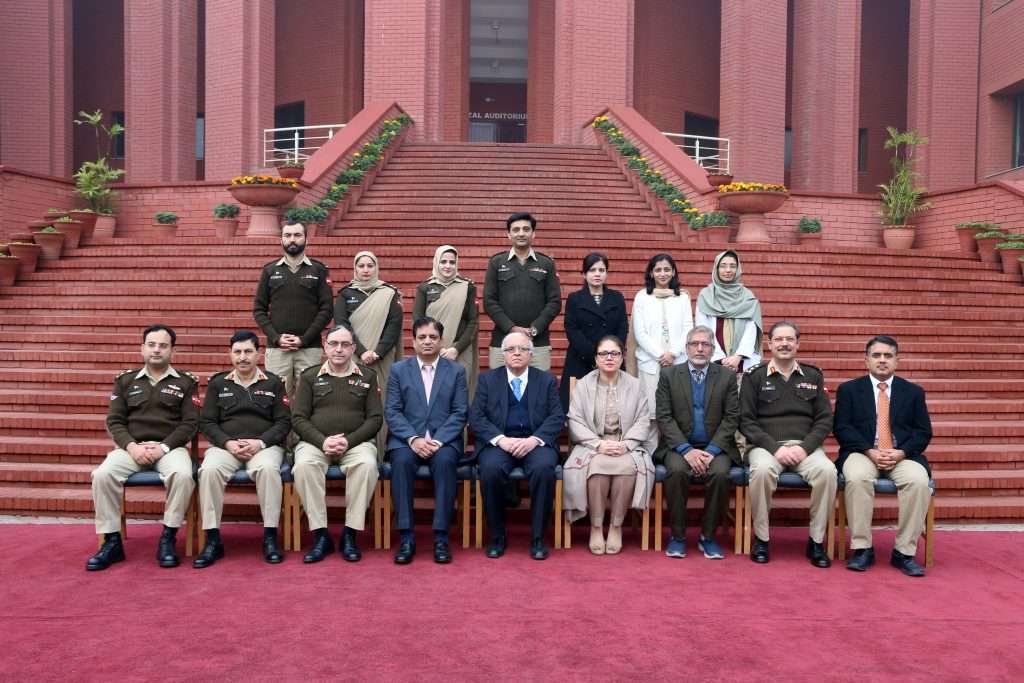 Sitting L – R:- Lt Col Nauman Kashif, Brig Abdul Latif Khattak, Brig Muhammad Khalid Azam, Maj (R) Prof. DR. Muhammad Siddique, Prof. DR. Arif Qayyum Khan, Prof. Dr. Rizwana Kitchlew, Brig (R) Dr. Javed Iqbal TI(M), Brig Muhammad Babar Khan, Prof. Dr. Qasim Bashir,
Standing L – R:- Dr. Najma Perveen, Dr. Samina Fida, Dr. Saba Saif, Dr. Hala Mansoor,
Introduction
CMH Medical College and Institute of Dentistry were established in 2006 & 2008 respectively. Institute of Dentistry is an integral part of CMH Lahore Medical College, Lahore. It is situated in the serene location of Lahore Cantonment. It covers a total land of 12 acres. It has a purpose-built magnanimous campus that depicts utmost professionalism. It is a complete blend of intellectual architecture, accessibility, and comfort.