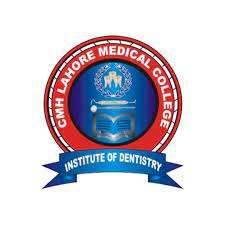 Bachelor of Dental Surgery (BDS)
The 4-year degree program meets the requirements of the Pakistan Medical and Dental Council (PM&DC). The specifically designed program aims at exposing the students to real-life problems, including radical art in clinical dental practice. The students are provided with a solid foundation in basic principles of medicine, diagnostics, and surgical techniques to meet the challenges of the future in the field of dentistry.
Dean's Message
Dear Perspective Students,
The Institute of Dentistry has celebrated its 10th anniversary in 2018 to mark major milestone in our history. I am excited about what the next decade holds. We at Institute of Dentistry have commitment to excellence as exhibited by our faculty, students, and staff. I believe that together, we can make a positive impact on the oral health profession and community at large.
We focus in developing exceptional, dentists, specialists, and researchers. We are mindful that academic excellence must be matched by compassion, integrity and professionalism, and that our future depends upon producing not only future clinicians, but also academicians and researchers.
The Institute of Dentistry is a vibrant and close knit family. In a humanistic and respectful way, we focus intensely on the success of our students and health of the patients we serve.
Our community celebrates its core values of humanism, innovation, leadership, reflection, stewardship, collaboration and philanthropy.
We appreciate your interest and invite you to learn more about our programs, people, state of the art campus, strong alumni network and other aspects of our institute.
May Almighty Allah Bless you ……… Aamin.